The Logos for April May 19, 2018
Scroll to the very end for the archives link
Click HERE for Printer-Friendly PDF Format of the Logos


Affirming the Colporteur
The Literature Evangelist
As members of God's Remnant Church we must continue to affirm the value of "bookwork" and rebuild confidence in this vital ministry. In many countries, literature evangelists are the only Adventist missionary group who still knock on doors and visit homes in a systematic way. Although their work hours are long and arduous, and their financial reward is limited, most of them maintain that soul winning is their goal and real reward.
It is vital for all our members to support and believe in literature evangelism because it is an excellent example of global mission. Every time colporteurs enter a home God is using them to tap into an unknown territory. Not only do they sell books to individuals and families, but they pray in homes they visit, seek to register their contacts in correspondence study courses, give Bible studies, bring interested contacts to evangelistic meetings and church services, and lead souls to Jesus and His church.
Colporteurs work in harmony with the pastor and bible instructors to make the church more effective. It will do well for pastors, church leaders and local members to support colporteurs at all levels with the view of making their work more productive.
Below are a few simple ways pastors, church leaders and local members can help to make colporteurs work more effective:
We can help recruit colporteurs within our local congregations and encourage them to consider that God might use their talents in literature ministry.
We can continue to pray for colporteurs at least one day each week and show interest in their work by inquiring how their work is progressing.
We can support colporteurs when the entire membership distributes cards and brochures that provide sales leads for them.
We can encourage all members of the remnant church to read more and promote our evangelistic magazines and show a greater level of enthusiasm for our missionary books.
We can also encourage families to develop a personal spiritual library.
Finally, we can value them because their work is spiritual and God has entrusted them with a sacred responsibility. The books they place in homes have power to direct families to the cross. Furthermore, the fruit of their ministry is perennial. -Pastor Nikita Thompson, Publishing Director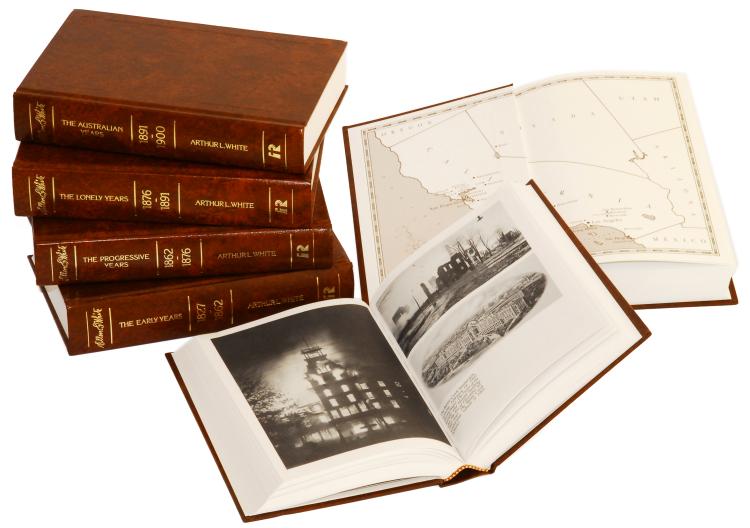 INSTALLATION SERVICE FOR NEWLY ELECTED ATCU OFFICERS
A very special invitation is extended to all members to attend the installation service for Pastor Peter Kerr and Dr. Cheryl Rolle, the newly elected president and secretary of the Atlantic Caribbean Union (ATCU) that will be held at the Grant's Town Church on Sabbath, May 19, 2018 at 11:00 a.m. Pastor Israel Leito, president of the Inter-American Division (IAD), will preside, performing what will be his last official function in our union before his retirement which becomes effective August 1, 2018. He will be assisted by Dr. Elie Henry, IAD secretary/IAD president-elect; Dr. Filiberto Verduzco, IAD treasurer; and Pastor Leonard Johnson, IAD secretary-elect and outgoing ATCU president. This is not a joint service. -SBC Conference Administration


ATCU PUSH INITIATIVE 2019 LTM Reaping Campaigns in ATCU
The prayer focus of The Atlantic Caribbean Union (ATCU) for the week, May 20 - 26, 2018 is: Preaching Sites on the Family Islands. -Pastor Peter Joseph, Prayer Coordinator
OFFICIAL NOTICE--SESSION 2018
Notice is hereby given that the fifth quadrennial session of the South Bahamas Conference of Seventh-day Adventists will be held at the Hillview Seventh-day Adventist Church located on Tonique Williams-Darling Highway, Nassau, New Providence, The Bahamas during November 4 - 6, 2018.
Registration for all delegates will begin at 9:00 a.m. and continue until 12:00 noon on November 4. The first meeting of the business session will be called at 2:00 p.m.
The Conference Session is called to:
Receive reports from the officers and various departments.
Elect officers and departmental directors to serve for the next four-year term.
Transact such other business as may be properly placed before the delegates. -Pastor Peter Joseph, Secretary
CAMP MEETING IS COMING SOON
WORK CONTINUES AT THE DRIGGS HILL CHURCH
The South Andros District is working toward the completion of the Driggs Hill Seventh-day Adventist Church. They need your help in realizing their goal. Kindly contribute so that the edifice becomes a reality. Your donation toward this project may be forwarded to the conference office in your tithe envelope. -Administration
DEADLINE FOR BIOGRAPHIES
All members over seventy years old and have been an Adventist for over twenty-five years are encouraged to write a one-page biography highlighting your journey in faith. The article should be typewritten, single-spaced in Times New Roman, size 12 font. This information is urgently needed.If you need assistance in this regard, kindly contact Mrs. Mary Knott or Bridgette Bastian. -Office of the President
JOIN THE 100+VOICE CHOIR FOR CAMP MEETING 2018
Calling all choirs/singers to be a part of a special 100+ Voice Joint Choir for Camp Meeting, 2018. The second rehearsal will be held at the Grant's Town Seventh-day Adventist Church this afternoon (May 19) at 4:30 p.m. Your ministry of music is needed. Kindly make the effort to be on time. Our first rehearsal will be for one hour. -Mrs. Audrey Dean-Wright, Music Director
ADVENTIST LAYMEN'S SERVICES AND INDUSTRIES (ASI) BAHAMAS
ASI Convention 2018 is slated to convene on August 5 - 13 in Cancun, Mexico. You are invited to be an integral part of this spirituality-charged and life-changing event.
In connection with this upcoming event, the ASI executive committee is encouraging all churches to sponsor at least two members from smaller churches and for large churches up to five members.
Also, team ASI Bahamas continues its membership drive. All members are invited to join ASI Bahamas to share Christ in the marketplace together. -ASI President Ian Greene


CHAM - AT A GLANCE
-2nd Quarter-
Ongoing: Talking Backpack in the various churches
May 26: World Day of Prayer for Children at Risk
June 16: CHAM Speech Symposium
June 24 -30: Camp Meeting (Sabbath: Talking Backpack Emphasis)
DR. SHANEETA JOHNSON SCHOLARSHIP OPPORTUNITY
Dr. Shaneeta Johnson is pleased to offer a full-tuition scholarship for a student to attend Bahamas Academy for Grades 10 - 12. The scholarship is competitive, academic and need-based. It will cover the three years of senior high school. Students from public or private schools in Grade 9 may apply.
Applications may be collected from, and submitted to, Bahamas Academy of Seventh-day Adventists, 73 Marshall Road, Nassau, N.P., or the South Bahamas Conference of Seventh-day Adventists, 135 Tonique Williams Highway. Telephone: 341-4021/2 Fax: 341-4088.
Deadline for submitting the application is June 15, 2018.
BAHAMAS ACADEMY WHIT-MONDAY FUNDRAISER
Bahamas Academy will be holding a cookout on Monday, May 21, 2018 on the ground of the Bahamas Agriculture and Marine Resources located on Gladstone Road, from 11:30 a.m. until 5:00 p.m. There will also be games, crafts, desserts and more! Tickets are available from the following persons: Victoria Forbes (Centreville), Dwayne Daley (Grant's Town), Camille Butler (Hillview), Pastor Leonardo Rahming, and Pastor Lynden Williams. Get your tickets and support our school. -Mrs. Victoria Forbes, PTA President
WOMEN'S MINISTRIES
Second Quarter: April –June "WE" (Women Empowerment) - at a glance:
May 2018
Zone 2 Community outreach 3 "Acts of Kindness"
29th May 12:00 - 1:00 p.m. - Distribution of pre-packaged soup and spiritual literature to patients at the Gambier Clinic.
30th May 1:00 p.m. - Presentation of blankets and tea time items and spiritual literature to Oncology Department for cancer patients.
Crooked Island - Blankets and prepackaged care items and soup be presented to fifteen (15) sick and shut- in members prepared and distributed by Crooked Island Women's Ministries.
June 8, 2018 Women's Ministries & GEMS Emphasis Day
TBA:SBC GEMS Event
Save the Date!
Under the theme, "Because I Care", the North Bahamas Conference will be hosting the Atlantic Caribbean Union's Retreat at the Grand Lucayan Resort, in Freeport Grand Bahama, on October 19-21, 2018 with guest speaker, Sharon Platt-McDonald. Kindly see your local leader for further details. Please also note that the registration deadline is June 29, 2018. Please see Mr. Dwight Brown at the South Bahamas Conference office to pay registration fee and note that all hotel and travel reservations are to be done by the registrant. -Mrs. Jacqueline Gibson, Women's Ministries Director
HEALTH MINISTRIES
Wellness Retreat:Join Wholistic Lifestyle on an all-inclusive five-day/four-night wellness retreat in beautiful Tarpum Bay, Eleuthera on May 20 - 25. Call 323-0610/325-6173 for more details. -Mrs. Nathelyn LaCroix, Health Ministries Director
Annual Cook Off:The Health Ministries Department will be sponsoring the third Annual Youth Cook Off at Bahamas Academy, Marshall Road on July 1, 2018 at 10:00 a.m. - 1:00 p.m. All those between the ages of 10 – 17 who enjoy cooking and eating delicious vegan dishes are invited to participate. If you are interested, form a team of four and come show off your cooking skills. Trophies, prizes and surprises will be awarded. To register your team, or for more information, kindly contact Nathelyn LaCroix at 341-4021 or 323-0610 or email lifestylecounsellor64@gmail.com. -Mrs. Nathelyn LaCroix

PRAYER MINISTRIES UPDATE - 2018
Monthly Joint Prayer Schedule
June Joint Prayer Meeting: Grant's Town Church on Sunday, June 3, 2018 at 6:00 a.m.
July Joint Quarterly All Night Prayer Meeting: New Providence Church on Saturday, June 30, 2018 at 9:00 p.m. - Sunday, July 1, 2018 at 6:00 a.m. -Ms. Ali McIntosh, Prayer Team
YOUTH TIDBITS
Financial Health Seminar:The Maranatha Church invites you to our "Financial Health" seminar on Sunday, May 27, 2018 at 3:00 p.m. Speakers: Carlene Farquharson, Attorney and Partner at Alexiou Knowles and Co., and Cleora Farquharson Vice President of Pension and Investment at Fidelity Bank. Main Topics: Pensions, Investment, Will, and Trust.
Camp Refresh:The SBC pathfinders under the theme, Camp Refresh will hold a camp on July 15 - 22, 2018 in North Andros. Application forms are available at the Conference Headquarters and from your local club director. You do not want to miss this experience! -Brother Patrick Wilson Jr., Pathfinder Director




NEW ENGLERSTON COMMUNITY CENTRE BENEFIT CONCERT
Come bless the Lord with us as we sing praises to God at the New Englerston Church on Sabbath, May 19 at 5:00 p.m. A special love offering will be lifted toward the completion of our Community Service Centre. Appearing will be local artistes including Louis Cleare. -Sister Idamae Hanna, New Englerston Seventh-day Adventist Church
SUN SETS NEXT SABBATH
May 26, 2018, at 7:52 P.M.
Conference website:
http://southbahamasconference.org
Email: logos@sbcadventist.com
Telephone: 242-341-4021
Have a blessed Sabbath!